HIGH TECHNOLOGY RUNS ON OUR ROLLERS
HIGH PRECISION ROLLERS FOR TECHNICAL APPLICATIONS

FROM RESEARCH TO DESIGN,
FROM PROTOTYPE TO PRODUCTION

RESEARCH
AND DEVELOPMENT

DESIGNS
AND MOLDS

SERIES
PRODUCTION

OUR STRENGTH IS
THE ATTENTION TO DETAIL
The common approach of our corporate history is the attention to the detail.
The passion and care of a craftsman and the technical innovation, result
of our researches, have a single purpose: the satisfaction of our customers.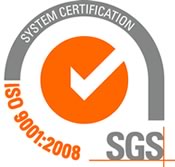 GTK is a partner you can trust when it comes to choosing the right rubber or plastic, or when you need to formulate the right polymer blend for your application, always with one goal in mind: outstanding quality and customer satisfaction.